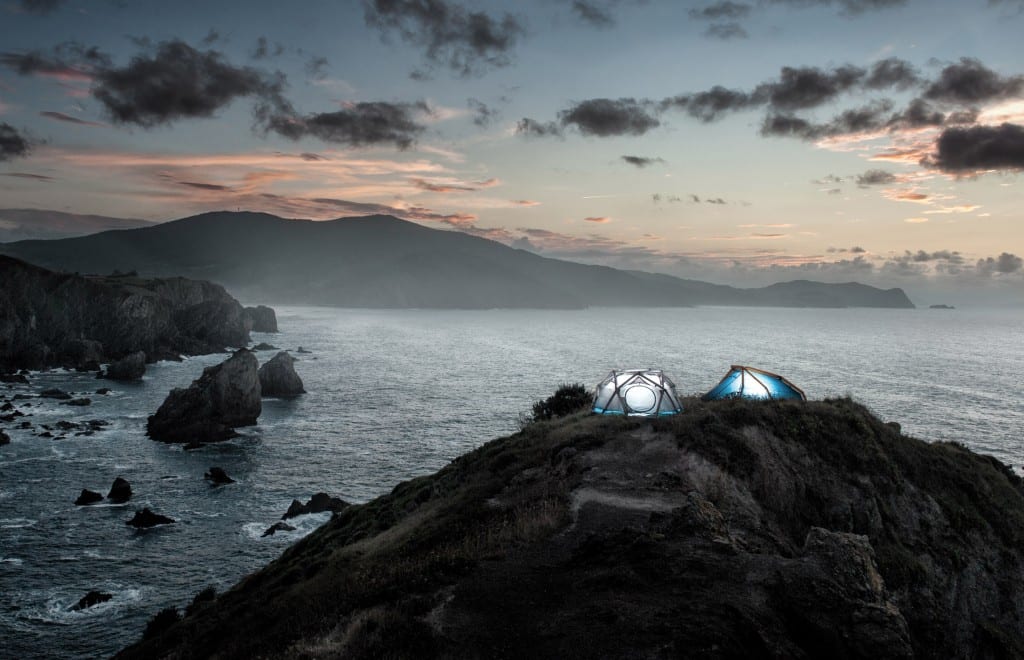 Inflatable tents became popular a few years ago when Heimplanet first introduced The Cave. With its striking design and rigidity, The Cave opened the way to many other manufacturers to look into inflatable tents as a suitable product for recreational use. This doesn't mean The Cave is the best inflatable tent available but it certainly was a trigger for others to develop their own. There are now many manufacturers providing great inflatable tents at various prices and sizes. This includes Vango, one of the leading tent company with its Vango Airbeam Tents.
---
---
So what's the best inflatable tent?
It's a jungle out there, with a large selection of tents at various prices, sizes with lots of different features. It can get tricky to recognise real quality over what could be a total waste of your money. That said, the most expensive tents are not always the best, and vice-versa. Take the Kelty Mach 6 for instance. This is a reasonably priced inflatable tent, that gets a decent amount of good reviews.
Kelty is not a very well known brand in the UK and this can put some people off. So if you're after a company you know and trust, Vango is always a good option. The Vango AirBeam Inspire 600 has won the Best Inflatable Tent award in 2015! Camping Magazine chose the Inspire as it is a fantastic tent for those who require a great internal living area combined with a spacious covered external space. In reality, the design and built quality apply to the whole range of Vango Airbeam Tents. The Vango Odyssey Airbeam 500 and 600 were our best sellers last year.
---
---
See below a list of the best inflatable tents based on Amazon reviews.
---
---
If you are here, you should have already decided how many person your tent is for. Be it a large 6 man inflatable tent to spend time comfortably with your family in a campsite. Or a smaller, lighter and very easy to setup 2 man tent to take with you in the middle of nowhere in Scotland and beyond…
---
---
Best inflatable tent
To help you choose, we've divided our best inflatable tents in categories as follow:
Choosing an inflatable tent is a big decision. Especially considering the price tag. If you are after the right gear at the right price, take your time and read the reviews of the tents you are considering. Head over to Amazon and see what other customers have to say about the air tents you have shortlisted. This is quite an investment for most people, so do your research. This is especially true when considering the amount of options and features available on these tents.
And if you can't find what you are looking for, why not have a look at our top 10 inflatable tents.
If you are after a drive away inflatable awning (also referred to as free standing inflatable awning), please view our latest post for the best drive away inflatable awning 2016.
---
---